Bathroom Remodeling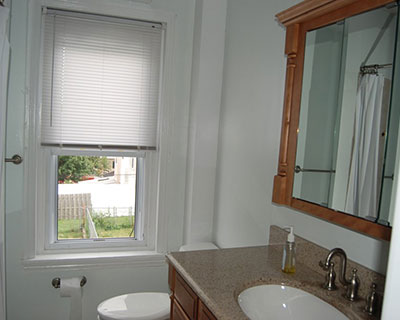 When you are getting something as important as a bathroom remodel done, you need to be assured that the contractor you hire for the job will be able to provide the high-quality services you expect, and this is where companies like BeeBee Roofing and Contracting LLC come into the picture.
Bathroom Design and Plans
They cater to clients in and around Ambler, Doylestown, and Quakertown and have completed numerous projects in Pottstown, Reading, and Chester. The company also has a good customer base in King of Prussia, and Perkasie, and has completed projects in Wayne, Philadelphia and the surrounding areas. The professionals that handle your bathroom renovation project will focus on a number of different aspects such as:
The designers will have detailed discussions with you to understand what your vision and ideas for the bathroom are.
They will take into account factors such as the existing features, the installations that need to be retained and which ones need replacement.
And they will also understand whether you need a complete remodel or a part remodel done.
Based on the initial discussions they will provide detailed designs and plans as well as material samples for your approval.
Once you have approved the plan and the quote, they will carry out the work as per the schedule.
Types of Bathroom Remodeling Jobs
When it comes to bathroom remodeling, there are a number of different types of upgrades that may be included in the project such as:
Complete retiling of the bathroom walls and floors
Installation of a new ventilation system
New lighting installations
Replacement of windows or enlargement of existing windows
Design and installation of cabinets and vanities
Installation of a new and bathtub
Installation off a shower stall
The replacement of existing bathroom fixtures
False ceiling installation
Painting of bathroom walls
Installation of toilets, sinks, and countertops
Other
Custom Bathroom Remodeling Services
As you can see there are a number of different types of bathroom remodeling jobs. If you are considering a complete bathroom remodel, a number of different tradespeople would be involved in this job. For instance, masons, carpenters, window replacement specialists, electricians, plumbers etc. would be part of the project. The contractor that tackles this job for you should be able to provide these services and ensure that the project management is handled perfectly.
This will also ensure the project is completed in a seamless manner and that the final product is exactly as you envisioned it to be. When an expert bathroom remodeling contractor handles the job, you can rest assured that you would have a space that will provide all the functionality you need and that it will look attractive as well.
The bathroom/s in your home will be resilient and durable only when you hire experienced and skilled contractors like the ones at BeeBee Roofing and Contracting LLC, for the job. They will be able to provide customized, high-grade services at a competitive bathroom remodeling cost.
<< Back to ARTICLES
We Provide Services to the Following Cities, Towns and Surrounding Regions of PA: