Asphalt Roofing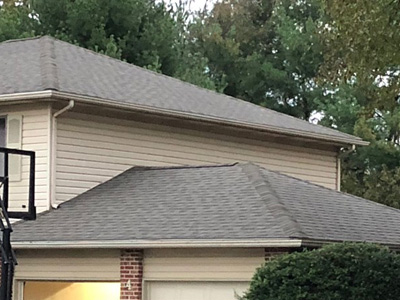 BeeBee Roofing & Contracting LLC is one of Northern Philadelphia's most sought-after roofing companies. We have the skills, expertise, and knowledge to design and install the best asphalt roofs on commercial and residential properties.

The waterproof quality of this material is excellent, and the asphalt binds the granules in place, making the shingles more durable. Their resilience and longevity make asphalt roofs the preferred choice for new and replacement roofs. It's our job to ensure that the best materials are utilized and that skilled and insured workers install this roofing.


Asphalt Shingles - The Different Types
When exposed to the elements, the high-quality asphalt that we use does not harden or become brittle. Because of this, the roof will last longer. Asphalt shingles come in three varieties:


Strip Asphalt Shingles: It is a single sheet of asphalt that looks like slate. Thanks to a sturdy fiberglass frame, they are the lightest of the lot. Tear and blow-off resistance are included in each shingle's construction. Property owners on a tight budget find these an ideal roofing option. Property owners who wish to replace old shingles with the same variety may use them in certain situations.


Premium Asphalt Shingles: These are exceptional laminated shingles, and they vary significantly from standard products in terms of both function and look. Due to their unique design, they look like old-world shingles (natural shake or natural slate). They have a strong visual appeal and deflect solar radiation, and they are also impact resistant. This aspect has the dual benefit of extending the lifespan of your roofing system and lowering your monthly energy costs. These materials and installations are more expensive initially, but they end up saving you money in the long run.


Dimensional Asphalt Shingles: These products are thicker than standard asphalt shingles and lend the roof structure a rich, three-dimensional effect. They are heavier and more durable than strip asphalt shingles and can last 30 years or more.


High-Quality Asphalt Roof Installation
As a property owner, it is critical that you evaluate the shingles' style, material quality, and look. We assist you in making an informed decision based on your choices, needs, and budget. When you call our company, we'll send one of our specialists to your location to assess the roof's condition. Once we have a clear picture of what you need, we'll come up with tailor-made solutions for you.

BeeBee Roofing & Contracting LLC provides comprehensive roof installation, re-roofing, and repair solutions. We have all the knowledge, skills, and resources needed to install asphalt roofs on commercial and residential properties. Please call us at 267-718-6931 or write to us via this contact us form for more information.


We Provide Services to the Following Cities, Towns and Surrounding Regions of PA: