Roofing, Siding & Windows in Lansdale, PA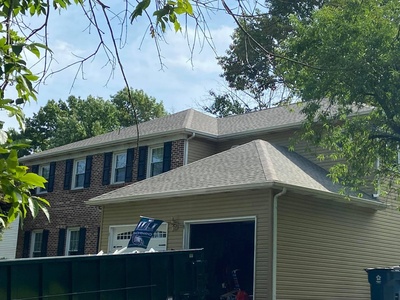 Whether you are getting your dream home built or getting your property renovated, you need to choose from a plethora of associated services. The best way to go about this is to hire a contractor that offers a comprehensive range of services. The right contractor would focus on enhancing the aesthetic appeal of your home, without compromising on durability or quality. At Beebe Roofing and Contracting, we have established ourselves as a reputed roofing and general contracting company in Lansdale, PA. We provide each client with quality materials and expert services.


Roofing Services
The roof of your home is essentially a key component, helping the home serve its basic purpose of providing shelter. Ideally, you would want your roof to be resistant to weather elements and have a long lifespan. Being easily visible, the roof also plays an important role in the looks and the aesthetics of the property. We offer excellent roof installation, repairing and maintenance services for homes of various dimensions. You may choose from quality roofing materials like:

Asphalt
Slate
Metals
Concrete and clay tiles
Wood shingles and shakes
Our roofing experts can come up with various styles and ideas to give your property the best possible look and feel.


Siding Services
Siding is like roofing to some extent, with the exception that you would apply siding on the walls instead of the roof. Like roofing, siding too performs a major role in keeping your property safe from natural elements. A siding expert can provide you with valuable advice on choosing the right siding material for your property. When you hire a reliable siding installation company, you should expect the siding to fulfil its purpose of protecting your home successfully.

Apart from improving the curb appeal and adding more value to your property, quality siding also ensures better insulation levels and increases energy efficiency. Even if your home has a masonry wall and does not necessarily need a siding for protection, siding installation would still enhance its looks. You may choose from various siding materials, colors and patterns while hiring expert services.


Windows
The windows are another extremely customizable part of your home. You can install windows of different styles and designs to suit your home. Choosing the right window is crucial in ensuring adequate light and ventilation in your home. We can offer you windows that have great functional value and are aesthetically pleasing at the same time. Regardless of whether you need new windows installation services or wish to replace your existing windows, we can help you out. Whether you are looking for fiberglass windows, aluminum windows or Vinyl windows, our experts have you covered.

The variety of options would help you choose the best type of window based on factors like:

The style of your home
Your budget
Personal tastes
Special features such as impact resistance
Dimensions
Convenience with specific window styles
While installing a window may seem simple, it is necessary to pay attention to various factors. You wouldn't want to require hiring repair services due to improper installation. Hence, it is logical to hire a company that you can trust.

Our wide range of services, professional approach and dedication towards quality has helped us build a large base of loyal customers. Having completed numerous roofing, siding and window installation jobs, our team has gained plenty of experience. It always pays off to hire professionals who know what they are doing, especially when it comes to something as important as your home. Beebe Roofing and Contracting in Lansdale, PA tend to be completely transparent and upfront about the costs. You may call us at 267-718-6931 or fill up this Online Form if you have any queries or wish to hire us.


We Provide Services to the Following Cities, Towns and Surrounding Regions of PA: