Siding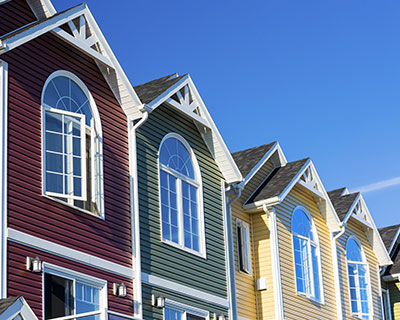 If you are looking to update the exterior surfaces of your home or are considering a home renovation project to increase the value of your property, one of the aspects you should consider is your home's siding. While choosing the right material matters, what matters, even more, is that you hire the services of skilled and experienced siding contractors.

If you are looking for siding installation services, we at Beebe Roofing & Contracting, LLC are the experts to come to. Our company caters to customers in and around Ambler, North Wales and Lansdale. We have successfully completed siding installation projects for customers across Fort Washington, Horsham, Blue Bell, and Manayunk.

We have also built a very strong customer base in Montgomery, Bucks and Philadelphia. In the recent years, a number of property owners in Ambler, Lansdale Horsham, have hired us for siding replacement, installation, and repair. Whether you are planning to get timber, aluminum or vinyl siding, we can provide you expert advice on the characteristics of these different materials and how well it will stand up to the weather conditions etc. This helps you make a more informed decision about the material and type of siding you want.



Benefits of New Siding
There are a number of benefits to getting new siding installed such as:
Improves the exterior appearance of your home
Increases the curb appeal of your property
Helps improve insulation levels
Increases the energy-efficiency of your home
Will provide suitable protection for the exterior walls of your home
Increases the value of your property
About Modern Vinyl Siding
While timber and aluminum siding products are known for their resilience, most property owners now opt for vinyl siding. These products are available in a variety of colors, shades, styles, and finishes, which means you can achieve the look you want on your property. Vinyl siding is extremely durable and weather-resistant; it also resistant to rot, termites, borers, fungal growth etc. which makes it a perfect material for cladding the exterior walls of your house.
Your home will look spruced-up and attractive right through the year. As experienced remodelers, we know that re-siding a home is one of the top remodeling projects most homeowners opt for. As a matter of fact, if you hire experts like us for the job, you can easily recoup the entire investment that you made in this feature.
When we handle this project, we use the best quality siding products that are covered by warranties. We also provide guarantees for our work, which means we focus on doing the job right the first time around. In addition to new siding installation, we can also repair or replace siding to suit your requirements and budget.
Whether you want a new siding installed, or an existing one replaced, restored or repaired, Beebe Roofing & Contracting, LLC is the company to call at 267-718-6931. We serve both residential and commercial clients and provide excellent services at very competitive siding cost. You can also send us your project details via this Contact Us form.
We Provide Services to the Following Cities, Towns and Surrounding Regions of PA: