Clay & Concrete Tiles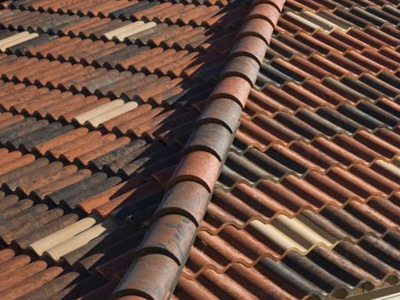 The roofing you have on your property will define how well-protected the components of the structure are. Not only will it protect your property from the weather, but it's highly crucial to the safety and security of those living and working there. Therefore, when selecting a roofing material, you conduct research and are prudent to guarantee that it lasts for decades.

BeeBee Roofing & Contracting LLC is a front-running roofing company in Northern Philadelphia. We are skilled, experienced, and have in-depth knowledge of the different types of roofing products and materials available on the market.


Clay Roofing Tiles - The Benefits
Clay roof tiles have continued to be in demand for so long, owing to the various advantages they provide. Here are some of their benefits:


Ruggedness - Clay tiles are some of the most robust you'll get today. If properly maintained, they can survive for decades, making them the ideal choice for anybody searching for high long-term value.


Minimal Upkeep – Aside from an annual cleaning and servicing, clay tile roofs require little maintenance. It's an excellent way to reduce the overall cost of ownership as you don't have to pay for frequent repairs.


Great insulation - Clay roof tiles are good insulators since air can easily flow below them, enabling the roof's temperature to be controlled, boosting your property's energy efficiency. That's one reason these roofing products are recognized as the best shingles for diverse climates.


Aesthetics - The material has a distinctive appearance that grabs attention immediately. It's common in Spanish and Southeast home design themes.


Concrete Roofing Tiles - The Benefits
If you are contemplating getting a concrete roof for your home or commercial building and are asking whether it's a wise decision, have a look at the benefits:


Durable - Concrete roof tiles are durable, and the higher-grade ones come with an impressive 20-year warranty. They are built from very resilient concrete, are incredibly solid, and can resist inclement weather conditions.


Range of Colors - Concrete roofing tiles are a blend of sifted sands, concrete, and various pigments. These provide the tiles with a unique aesthetic and come in a choice of hues. It allows you the ability to modify the structure's aesthetic, giving it a distinctive and beautiful look


Indoor Comfort - Energy efficiency is a factor that many homeowners consider when installing new conveniences in their house. In this context, concrete roofs are thermally efficient and help maintain comfortable indoor temperatures. Adding sarking to the roof structure provides further insulation. It helps to minimize your energy expenses significantly.


We are here to help you with all the information you need about clay and concrete roofing tiles and their pros and cons. We provide reliable, efficient, and cost-effective services to residential and commercial clients.

BeeBee Roofing & Contracting LLC can handle all types of clay and concrete new roof installations, replacements, and maintenance projects for you at cost-effective pricing. Please call us at 267-718-6931 or send us a message through this contact us form for more information.


We Provide Services to the Following Cities, Towns and Surrounding Regions of PA: