Home Remodeling Contractor in Fort Washington, PA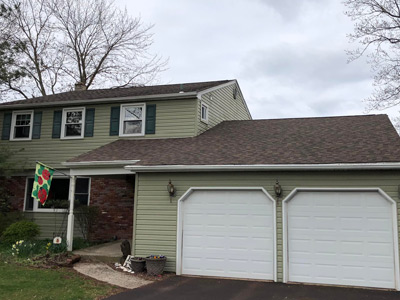 Home remodeling is an excellent option for homeowners looking to improve the functionality and value of their homes. By updating your home with modern features, such as energy-efficient windows or a custom kitchen, you can increase your home's functionality and comfort.

Well-planned remodeling projects can also add value to your home, making it more appealing to potential buyers if you decide to sell in the future. Home remodeling can be a wise investment that enhances both your living experience and your home's overall value. At Beebe Roofing & Contracting, LLC, we provide superior home remodeling services to our Fort Washington, PA clients.


Range of Home Remodeling Services
We provide a wide range of home remodeling services to transform and enhance the functionality and aesthetics of our client's homes. Here are some of the services we provide:


Kitchen Remodeling
Custom Cabinets - We design and install custom cabinetry to fit your unique style and storage needs.
Countertops - We install various countertops, including granite, quartz, and marble, to enhance the look and functionality of your kitchen.
Flooring - We install various types of flooring, including hardwood, tile, and vinyl, to transform the look and feel of your kitchen.
Bathroom Remodeling
Custom Showers - We design and install custom showers, including walk-in showers and steam showers, to suit your style and needs.
Bathtubs - We install different bathtubs, including soaking tubs, freestanding tubs, and jacuzzi tubs, to create a spa-like atmosphere in your bathroom.
Flooring - We install various types of flooring, including ceramic tile and natural stone, to enhance the look and functionality of your bathroom.
Window Replacements
Energy-Efficient Windows - We install energy-efficient windows that can help save money on utility bills and improve the comfort of your home.
Custom Sizes - Our company can provide custom-sized windows that fit your home's unique design.
Siding
Vinyl siding - Our team installs high-quality vinyl siding that is low-maintenance, durable, and enhances your home's curb appeal.
Fiber Cement Siding - We also offer fire-resistant fiber cement siding that provides long-lasting protection for your home.
Roofing
Roof Repairs - We provide repairs to damaged roofs, including leaks and missing shingles, to protect your home from further damage.
Roof Replacement - We install high-quality roofing materials, including asphalt shingles, metal roofing, and flat roofing, to enhance the look and protection of your home.
Decks
Custom Design - We design and build custom decks to fit your lifestyle and outdoor space.
Materials - We offer a range of materials for decking, including wood, composite, and PVC, to meet your needs and preferences.
Benefits of Hiring an Experienced Home Remodeling Contractor
There are several benefits to hiring a skilled and experienced home remodeling contractor like us, such as:


Our team has the knowledge and skills necessary to complete your home remodeling project efficiently and effectively. They can help you navigate design options, choose the suitable materials, and provide insight into what will work best for your home and budget.


We can save you time and money by providing accurate estimates and efficient work that meets deadlines. They can also avoid costly mistakes with DIY or inexperienced contractors, saving you effort, time, and money.


Our company provides high-quality workmanship that meets industry standards and complies with building codes. They can also provide warranties and guarantees for their work, ensuring that your project is done right the first time.


We have access to industry resources, including suppliers, subcontractors, and specialized equipment, which can save you time and money on your project.
Stress-Free Experience: By hiring an experienced contractor, you can know that your project is in good hands. They will handle all aspects of the project, including permits, inspections, and clean-up, so that you can enjoy the process without added stress.

For more information on our home remodeling contractor services in Fort Washington, PA, please call Beebe Roofing & Contracting, LLC, at 267-718-6931. You can also send us a message through this Online Form, and we will get back to your shortly.

We Provide Services to the Following Cities, Towns and Surrounding Regions of PA: