Services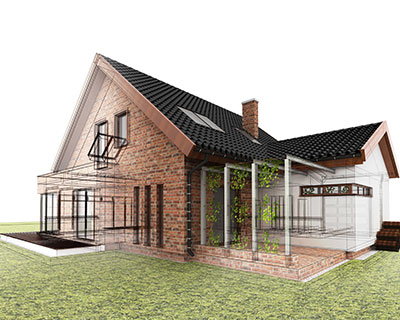 If you are looking for roofing or general contracting services, we at Beebe Roofing & Contracting, LLC are the professionals to come to. Our company caters to customers in and around Ambler, North Wales and Lansdale. We have successfully completed roof installation and remodeling projects for customers across Fort Washington, Horsham, Blue Bell, and Manayunk.

We have also built a very solid customer base in Montgomery, Bucks and Philadelphia. In the recent years, a number of property owners in Ambler, Lansdale Horsham, have hired us for roof replacement, installation, and repair. The different types of services we provide include:
Roofing
Whether you need roofing for your new home structure or need an existing roof replaced, restored or repaired, we are the experts that can help. The different types of roofs we install include:
Asphalt
Clay/concrete tiles
Wood shakes & shingles
Slate roofs
Metal roofs - aluminum, copper, SS, and zinc, etc.
We can also replace your existing roof with new, modern and resilient products that are covered with iron-clad warranties. As a credible company that has been operating in the field for a number of years, we know what it takes to provide custom solutions at very cost-effective pricing. Read More About Roofing >>
Siding
Whether you are considering getting wooden aluminum or vinyl siding, we are the contractors that can provide you excellent advice on the qualities of these materials and how well they will be able to withstand the weather conditions etc. This will help you make a more well-informed decision about the type of siding you need. Today, most property owners are opting for vinyl siding. This material is very durable & weather-resistant. In addition, it's resistant to rot, borers, fungal growth, mold, mildew, termites etc. This makes it the ideal material for the exterior walls of your home. Read More About Siding >>
Windows
We are the expert window installation contractors that provide custom window installation solutions. If you need window features for your new home or need your older timber framed windows replaced, we can handle the job for you. The different types of windows we can install are:
Single-hung and double-hung
2/3-Lite sliders
Hurricane-resistant windows
Aluminum windows
Casement windows
Fiberglass windows
Picture Windows/fixed windows
Vinyl windows
If you feel that the existing windows on your home have deteriorated over time, or have become impacted by pest infestations or rot, just give us a call. Read More About Windows >>
Decks
Decks may seem like very simple features that any handyman can build quickly. But the truth is that this job requires knowledge, experience, expertise and the right tools. As contractors that focus on providing customized decks, we focus on your ideas and visions are and provide solutions that match those requirements. The different decking and related features we can design and install include:
Pool & spa decks
High decks/low backyard decks
Decks with roof structures
Decks with gazebos or pergolas
Deck planters, benches, cabanas, railings and trellis
Gutters
Aluminum gutter features commonly used on most properties across the region. These conventional style gutters have joints and seams along the entire length of the structure. But you can also opt for seamless aluminum rain guttering; these installations don't have seams and are in high demand. The absence of any seams and joints reduces the chances of water leakages. We can handle new gutter installation job as well as gutter replacement and repair projects. If required, we can also install gutter covers to prevent debris and leaves from falling into the gutters and creating an obstruction. Read More About Gutters >>
Soffit
Soffits are specialized features that are used to cover the underside of the eaves on your roof structure. They ensure that the rafters can't be seen from below. These features also help improve ventilation in attic areas, reduce the entry of moisture into the indoor spaces and enhance the aesthetics of your home as well. There are many different types of soffit styles, colors, and hues to choose from, so you can find something that suits the appearance of your home and fits into your budget. Read More About Soffits >>
Remodeling
We are the general contractors that handle all types of remodeling projects big and small such as:
Extensions & additions
Kitchen and bathroom remodels
Bedroom remodels
Bathroom additions
Basement & attic alterations
Sunrooms, all season rooms and conservatories
Home office additions
Family room renovations
Constructing and pulling-down interior walls to divide/open up rooms
We handle all aspects of the remodeling such as tiling, lighting, painting, plumbing, framing & finish carpentry, drywall, insulation and more. The best materials and workmanship are used in the work and skilled and experienced technicians handle the job. Read More About Remodeling >>
Whether you want and roofing or general construction work done, Beebe Roofing & Contracting, LLC is the company to call at 267-718-6931. We serve both residential and commercial clients and provide excellent services at very competitive cost. You can also send us your project details via this Contact Us form.
We Provide Services to the Following Cities, Towns and Surrounding Regions of PA: