Kitchen Remodeling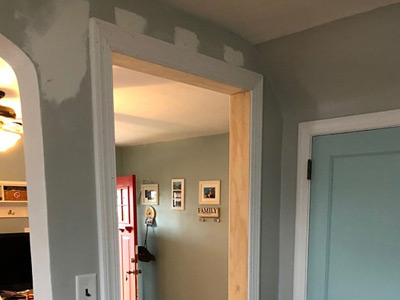 Your kitchen is an essential part of your home, and nearly every household member uses it daily. The water, cooking odors, oil, and water wreak havoc on many of its features, causing them to appear outdated and out of style. Regardless of how well you designed and built your kitchen and how durable the components, parts, and systems are, they will eventually show aging. At Beebee Roofing & Contracting, LLC, we have significant industry expertise and can provide customized kitchen remodeling services to homeowners in Northern Philadelphia.


Kitchen Ideas and Plans
A kitchen redesign can enhance a room's usability, resiliency, and long-term usefulness when done correctly. The best course of action is to get the guidance of professionals like us before making any modifications. You will be able to make the most of your kitchen's available space thanks to our exceptional kitchen designs and layouts.

The key to designing a room that's perfect for you is to think carefully about the layout and the materials you want to use. Since our company has been operating in this field for a long time, we are equipped to handle all kitchen remodeling requirements. Whether you're looking to add a few new appliances or completely redo your kitchen, we're here to assist.

Our designers are innovative and skilled, and they work with you to integrate your ideas and specifications into the kitchen layout and design you want for your home. Over the years, we've worked with several clients in and around the region, and we have a stable customer base here that trusts us with all their home remodeling needs.


Custom Kitchen Renovations
We can design kitchens in whatever style you like, whether conventional, contemporary, or modern. While some clients want an open design with the kitchen opening into the dining room, others choose a more traditional plan with clear boundaries between the kitchen and the rest of the house. Regardless of what your individual needs are, our kitchen design experts pay attention to elements such as:


The available space and layout
Types of appliances you want
Countertop materials
Smart storage solutions
Floors and wall tiling
Water, gas, and drainage plumbing as needed
Electrical installations and any specialty lighting
Hardware and material selection
Movement flow planning
Other
Competitively Priced Kitchen Remodeling Services
Our experts will work closely with you to establish your individual needs before sharing their opinion and suggestions for the best kitchen design. When we work with you, we ensure your expectations are exceeded. We strive to keep our prices low and provide options that fit your budget. To ensure that your kitchens are beautiful and long-lasting, our firm works with only the best materials and products on the market.

We know kitchens are crucial hardworking spaces, and our team aims to create comfortable working areas with the right movement flow. Very few other contractors offer the level of personalization and customization our company provides

For more information on our bathroom remodeling services, please call Beebe Roofing & Contracting, LLC, through this Online Form, or call at 267-718-6931. One of our experts will call you back soon to discuss your requirements.


We Provide Services to the Following Cities, Towns and Surrounding Regions of PA: