General Contractor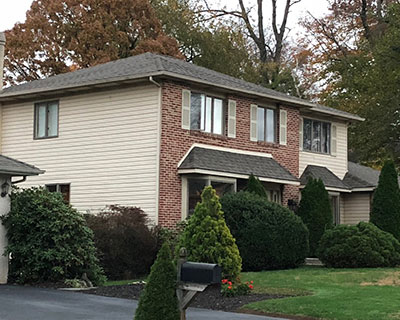 If you are embarking on a home remodeling project or are planning to get a roof replaced or repaired, it's important to hire the services of an excellent general contractor for the job. The quality of the services the contractor provides and the products and materials they use in the work will decide the resilience and durability of the features.

The contractor you hire for the job should also be able to provide the high-quality services you expect, at pricing that fits into your budget. This is where companies like BeeBee Roofing and Contracting LLC come into the picture. They cater to clients in and around Ambler, Doylestown, and Quakertown and have completed numerous projects in Pottstown, Reading, and Chester.

They also have a customer base in King of Prussia, and Perkasie, and have offered home improvement services in Wayne, Philadelphia and the surrounding areas. General contractors can handle different types of jobs such as:
Roof Installation, Repair and Replacement Services
If you need a new roof installation or require repairs or replacement of an existing one, a skilled residential general contractor, would be able to handle these projects for you. They will have detailed initial consultations with you to understand what your requirements. The company will also provide material samples and all the information you need about the different products available on the market. These companies handle roof restoration and regular roof maintenance jobs as well. In addition, they will also handle installation, repair, and replacement of gutters and downspouts.
Bathroom and Kitchen Remodeling
Bathrooms and kitchens are two rooms that see a considerable amount of wear and tear. They are subjected to steam, moisture, and regular use. Kitchen spaces also have to endure grease, spills and food stains. This means the features in these two spaces, wear out faster than installations in other areas of your home.
Kitchen remodeling jobs involve floor and wall tiling, making spaces for kitchen appliances, lighting, cabinetry, plumbing and electrical work. Bathroom renovation also involves most of these services. The company that handles the job for you would provide you the plans and designs as well as materials for your approval and will complete the work to your 100% satisfaction.
Residential Siding Services
When it comes to home renovation projects, siding is one of the best ways to improve the appearance and insulation factor of your home. The insulation also improves the energy efficiency of your overall property and provides protection to the exterior walls. Since there are a number of different siding materials available on the market you need to hire the services of a contractor who is knowledgeable. The company should also have the experience of working with different types of materials, in order to provide you with the services you need.
You can choose from products such as wood, aluminum, vinyl siding etc. The expert designers will provide you with information about costs and the pros and cons of the different materials which help you make a better-informed decision about the type of residential siding you need.
The features in your home will be resilient and durable only when you hire experienced and skilled contractors like the ones at BeeBee Roofing and Contracting LLC, for the job. They will be able to provide customized, high-grade services at a competitive general contracting cost.
<< Back to ARTICLES
We Provide Services to the Following Cities, Towns and Surrounding Regions of PA: