Home Improvement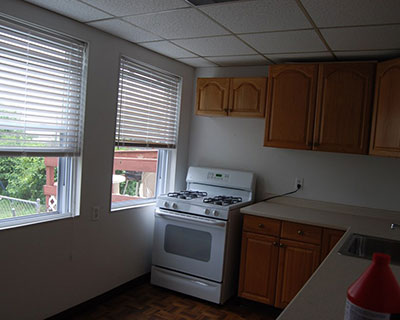 When you are getting something as important as a home improvement project done, you need to be assured that the contractor you hire for the job will be able to provide the high-quality services you expect, and this is where companies like BeeBee Roofing and Contracting LLC come into the picture.
They cater to clients in and around Ambler, Doylestown, and Quakertown and have completed numerous projects in Pottstown, Reading, and Chester. The company also has a customer base in King of Prussia, and Perkasie, and has completed projects in Wayne, Philadelphia and the surrounding areas.
Types of Home Renovation Projects
The home improvement project needs to be planned with care; good materials and excellent workmanship should be used in order to ensure the longevity, durability, and aesthetics of the features installed. There are a number of different home renovation projects that a good general contractor would be able to handle for you such as:
Siding replacement
Roof restoration or replacement
Bedroom remodels
Kitchen remodeling
Bathroom remodeling
Window and door replacement
New deck installations
Gutter and soffit replacements
Basement & attic alterations
Sunrooms, all season rooms, and conservatories
Family room renovation
Home office additions
Pulling down & constructing and walls to open up/divide rooms
Addition or renovation of staircases and railings
Other
Custom Home Addition and Extension Projects
Creating spaces that will improve the functionality of your home is a lot about making sure that the home improvement project is planned well. Expert contractors will not only help with the planning and designing of the new addition, renovation, replacement or alteration, but will also ensure that the project management is handled perfectly.
Most home improvement projects make use of various general contracting services. The company that handles the job for you will also coordinate between the various trades people to ensure smooth functioning and timely completion of the work. This attention to detail helps ensure that the entire residential renovation project is completed with the least amount of disruption on your property.
You will also get features or installations that are long-lasting and extremely resilient. A well planned and when implemented home improvement project increases the functionality as well as the overall aesthetics of your home. These features also add to the value of your property and provide you a good return on investment. When you are looking for a contractor to handle this job for you, ensure that the company is experienced and reliable.
Hire Local Home Improvement Experts
Look for someone in your local area as that is one of the best ways to ensure quick accessibility and easy communication. A credible company will also provide guarantees for their work, ensuring they will focus on doing the work right the first time around.
When you embark on any home improvement project, you want the assurance that the features will be resilient and durable. Experienced and skilled contractors like the ones at BeeBee Roofing and Contracting LLC, are best for the job. They will be able to provide customized, high-grade services at a competitive home improvement cost.
<< Back to ARTICLES
We Provide Services to the Following Cities, Towns and Surrounding Regions of PA: