Kitchen Remodeling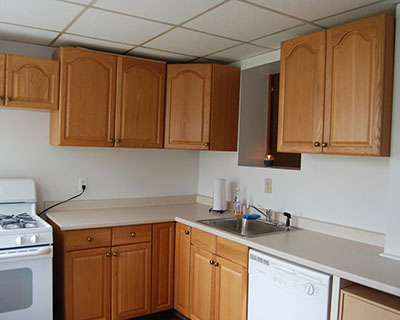 Kitchens are very hardworking spaces. They see heavy use almost on a day to day basis. Factors such as stains, grease, cooking fumes and steam take their toll over time and it doesn't take long for the features and installations to start looking dull and dated. However, this is one area of the home that tends to get sidelined when it comes to any kind of home improvement project.
This often occurs because kitchens are considered to be more functional rooms or rather than ones that need to be aesthetically appealing. When it comes to kitchen redesigning or remodeling it is best to hire the services of a skilled contractor with experience in the field.
Kitchen Remodeling Contractor
When you are getting something as important as a kitchen remodeling done, you need to be assured that the contractor you hire for the job will be able to provide the high-quality services you expect, and this is where companies like BeeBee Roofing and Contracting LLC come into the picture. They cater to clients in and around Ambler, Doylestown, and Quakertown and have completed numerous projects in Pottstown, Reading, and Chester.
The company also has a customer base in King of Prussia, and Perkasie, and has completed projects in Wayne, Philadelphia and the surrounding areas. Professionals such as these have the training, experience as well as expertise to handle every aspect of a kitchen remodel job including planning and designing, the actual installation, project management as well as overall site supervision and more.
Range of Kitchen Renovation Jobs
This detailed approach helps ensure that the project runs without a glitch and that you get kitchen spaces which are designed well, have the right kind of storage and features that will be able to endure the conditions in the kitchen. A residential kitchen renovation project could involve a complete a revamp of the space. However many homeowners also prefer to keep some installations and renovate only certain areas or features in the space. A kitchen remodeling job can involve:
Floor and wall tiling
Plumbing
Countertop installation
Kitchen island installation
Lighting design and planning
Space for all kitchen appliances
Floor and wall amounted kitchen cabinets
Backsplash installation
Constructing solid surface counter tops
Improving the ventilation
Installation of a rangehoods
Installation of task lighting
Addition of your bill window treatments
Re-facing existing kitchen cabinets
Other
Custom Kitchen Design and Installation Services
As you can see, there are a number of services that will be required in a kitchen remodeling job. The company that you hire for the project should have the ability to provide masonry, plumbing, electrical, carpentry as well as other related services. Experts in the field will be able to design the space so you are able to use it optimally. If you need any existing features re-purposed or refurbished, most companies will handle that job as well. If the addition of new features to your home sounds good to you, we can also suggest a deck installation project.
The kitchen features of your home will be resilient and durable only when you hire experienced and skilled contractors like the ones at BeeBee Roofing and Contracting LLC, for the job. They will be able to provide customized, high-grade services at a competitive kitchen remodeling cost.
<< Back to ARTICLES
We Provide Services to the Following Cities, Towns and Surrounding Regions of PA: